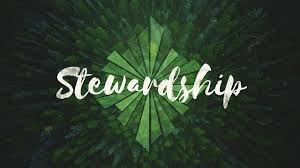 Psalms 24:1 The earth is the Lord's and the fullness thereof, the world and those who dwell therein,
When God is the owner, many things DON'T surprise us.
A. How we handle money affects your fellowship with God
Luke 16:11 If then you have not been faithful in the unrighteous wealth, who will entrust to you the true riches?
God is interested in how we take care of our money, wealth.
If you are not very careful when money flows you forget about the One that has give you power to get that money.
Jesus equates how we handle money with our salvation. We need to resolve the ownership.
B. Possessions Compete with God
Possessions are a primary competitor with Christ for lordship in our lives.
Matthew 6:24 "No one can serve two masters, for either he will hate the one and love the other, or he will be devoted to the one and despise the other. You cannot serve God and money.
If you put money and God, God should always be above. What is meant to benefit you, you have turned it to something you worship.
Luke 14:33 So therefore, any one of you who does not renounce all that he has cannot be my disciple
Jesus asked his disciples to follow their master and not let money be a controlling factor.
Genesis 22:2 He said, "Take your son, your only son Isaac, whom you love, and go to the land of Moriah, and offer him there as a burnt offering on one of the mountains of which I shall tell you."
C. Much of life revolves around the use of Money.
God, the Master and Owner
1. He holds the deed.
When you buy land you acquire a title deed which makes you a legal owner.
If you understand that He holds the Deed, you can actually get a job. He comes through for His Children.
God owns all LAND.
Leviticus 25:23 "The land shall not be sold in perpetuity, for the land is mine. For you are strangers and sojourners with me.
He owns Silver and Gold.
Haggai 2:8 The silver is mine, and the gold is mine, declares the Lord of hosts.
He owns Animals
Psalms 50:10 For every beast of the forest is mine, the cattle on a thousand hills.
God holds all things together.
Colossians 1:17 And he is before all things, and in him all things hold together.
NB: Duties are ours, events are God's. When our faith goes to meddle with events, and to hold account upon God's Providence, and beginneth to say, " How wilt Thou do this or that?" we lose ground; we have nothing to do there…'
1 Chronicles 29:11 Yours, O Lord, is the greatness and the power and the glory and the victory and the majesty, for all that is in the heavens and in the earth is yours. Yours is the kingdom, O Lord, and your are exalted as head above all. 12 Both riches and honor come from you, and you rule over all. In your hand are power and might, and in your hand it is to make great and to give strength to all. 13 And now we thank you, our God, and praise your glorious name.
Psalms 135:6 Whatever the Lord pleases, he does, in heaven and on earth, in the seas and all deeps.
Daniel 4:34 At the end of the days I, Nebuchadnezzar, lifted my eyes to heaven, and my reason returned to me, and I blessed the Most High, and praised and honored him who lives forever, for his dominion is an everlasting dominion, and his kingdom endures from generation to generation;
35 all the inhabitants of the earth are accounted as nothing, and he does according to his will among the host of heaven and among the inhabitants of the earth;
and none can stay his hand or say to him, "What have you done?"
Isaiah 45:6 that people may know, from the rising of the sun and from the west, that there is none besides me; I am the Lord, and there is no other.7 I form light and create darkness, I make well-being and create calamity,I am the Lord, who does all these things.
Romans 8:28 And we know that for those who love God all things work together for good, for those who are called according to his purpose.
2. God Provides
Genesis 22:14 So Abraham called the name of that place, "The Lord will provide"; as it is said to this day, "On the mount of the Lord it shall be provided."
The moment you surrender ownership to the owner, trust will rise. Think about your business, your family, everything you have. Surrender all to God and let Him lift you.
Let Him do Great work on all those things, challenges, properties, family. Be the steward and allow God to take ownership over your life.
Amen!
Comments are closed.